When you're looking for that perfect volunteering opportunity, let your personality guide your way. Take a quick personality test to find the Activate Good volunteer opportunity best suited to you.
If you already know your Myers-Briggs four-letter personality, dive right in to find your volunteering best bets. If not, take a moment to take a free quiz. For a short 5-minute quiz, try this one. For a 12-minute, more detailed quiz, try this one.
Ready? Let's get some insight into your volunteering personality!
ISTJ: "The Logistician"
You are a hard worker who keeps going until the job is done. You are blessed with an eye for details and organization. Look for projects that allow you to see the fruits of your labor. Whether a short-term or long-term project, choose a project that you can see to the end. You will get the satisfaction of admiring a job well done. Bring your eye for detail to the Habitat for Humanity ReStore. Hunt for hidden treasures among their donations or become an electronics tester. Or come down to the Salvation Army of Wake County warehouse. Help sort and organize new donations. Looking for organizing on a smaller scale? Volunteer at their family thrift stores in Southeast Raleigh or North Raleigh. Your gift for bringing order will be appreciated!
ENTJ:  "The Commander"
You are a born leader who loves learning and solving problems. With your gift for long-term planning, you gravitate toward ongoing projects.  Look for opportunities that challenge your intellect. With your passion for setting goals and sharing knowledge, you are a perfect fit for SwingPals. Help 6th through 8th grade students by becoming a volunteer golf coach. No golf experience is required. Or be a Life Skills Co-Partner for StepUp Ministry. Help adults going through a life skills training program by assisting them to budget their money and set goals. Training will be provided. Want to help high school kids prepare for the real world? Bring your knowledge and creativity to the classroom by becoming a Junior Achievement volunteer.
INFJ: "The Advocate"
You search for meaning in everything. You are always looking to understand others and find out what motivates them. You are organized, decisive, and hold fast to your values. Look for projects that speak to your heart. Your personality is perfect for Farm Day Fun at the Corral Riding Academy. Come get your boots dirty working on the farm and find out how your work will help at-risk girls. Each volunteer day begins with a tour of the farm and information about how these rescued horses help transform the lives of girls in need. Looking for an ongoing, but flexible opportunity? The Center for Volunteer Caregiving is looking for someone like you. Be the bright spot in a local senior or disabled person's day. Looking to garden for a good cause? Help at the Garden Work Day for Alliance Medical Ministry. Every vegetable you harvest will be served to one of their patients.
INTJ: "The Architect"
You have a unique mind and the ability to bring your plans to life. Once you start something you're passionate about, you see it through to the end. You are always striving for excellence. Look for projects that involve long-term planning and creative problem solving. If your passion is science, consider joining the STEM Advisory Group for the Wade Edwards Foundation where you will help plan their Hi-Tech Teens program. Interested in promoting female leadership? ATHENA of the Triangle needs your skills with planning. Help with marketing, program planning, or help organize their annual luncheon.
ENTP: "The Debater"
You have a quick mind and you are always up for some stimulating conversation. Routine bores you to tears. Look for fast-paced projects that tap your need for novelty. Why not try a volunteering smorgasbord? Come to A Series of Fortunate Events at Art Access. Help out behind the scenes as they celebrate artists with disabilities. Or come down to the Girls on the Run of the Triangle 5K. Join the convivial atmosphere at the monthly First Friday ArtWalk at ArtSpace. Or get kids excited about fun art projects as a Art Teacher Assistant. Looking to enjoy the company of animals and animal lovers alike?  Check out Piedmont Farm Animal Refuge.
INFP: "The Mediator"
You are a born optimist. You have an inquiring mind and a desire to help others reach their goals. You also have a talent for language and writing. Search for projects that touch your heart and change people's lives. Share your love of learning with young people by becoming a Literacy Tutor for the Helps Education Fund. Combine your ability to communicate with your talent for positive thinking as a YMCA Learning Tutor. Boost a child's self-worth as you tutor them in math, writing, and reading.
ENFJ: "The Protagonist"
You can see potential in everyone and want to help others reach that potential. Search for leadership opportunities that tap your talent for empathy and sharing knowledge. Harness your passion for leadership as a Career Counselor at the Compass Center For Women and Families. Help others on their journey to a new career. Or bring your ability to inspire to The Hope Center at Pullen. Serve as a mentor for young parents who were in foster care.
ISFJ: "The Defender"
You excel at organizing and keeping things in their place. You are also friendly and considerate of others' feelings. Look for projects that allow you to develop an ongoing rapport with others. Since details are your thing, you will shine on projects that allow you to flex your organizational muscles. Bring your talents to The Salvation Army. Help organize the food pantry to make it easier for families to find what they need. Or sort donations at their thrift store. If helping to organize activities for kids is more your speed, be part of the Communities in Schools of Durham's after school program. It can be as simple as getting kids on track with their homework, reading a book with them, or even organizing your own activities for the kids.
ENFP: "The Campaigner"
You are glass half full kind of person. Your personality bursts with imagination and enthusiasm. People gravitate to you for your talent for improvisation and conversation. You enjoy signing up for projects at the spur of the moment. Look for projects that allow you to use your natural artistic ability and your gift for gab. Exercise your artistic muscles for the Frankie Lemmon School: Create a tactile and colorful panel for the wall of their new Sensory Garden. You can even work on it at home. Or you can host an exchange student. Share your culture with a foreign student and learn more about their country. It's sure to make for some scintillating family conversation. Or help Little World Charity raise money for the creative displays. Help bring smiles to children in need of a little fun in their lives.
INTP: "The Logician"
When you're interested in something, you have incredible focus. Not satisfied with taking the world at face value, you seek meaning and solutions. You can be quiet, but underneath you are bursting with ideas. Consider projects that allow you quiet time to work alone or in a small group. Consider Horses for Hope. They are looking for Therapeutic Riding Volunteers.  Help with grooming and leading the horses as they provide healing opportunities for those experiencing trauma or disabilities. Help cats in need of a home at Paws4Ever. You can take part in their Cat Pawsitive Pro program designed to help make these kitties even more lovable and adoptable. If you're passionate about health, the Muscular Dystrophy Association needs help with a variety of projects.
TIP: When viewing a specific service opportunity on ActivateGood.org, look for a button that says "More Shifts!" If this button is there, that means the nonprofit is seeking volunteers to fill that need on multiple days and times, giving you more options (maybe you can even volunteer more than once)!
ESTJ: "The Executive"
You are logical, efficient, and results-oriented. You can solve problems quickly and convince others to get onboard. Look for leadership roles in short and long-term projects. You are at your best when given rein to innovate new ideas and lead people. Bring your talent for organizing projects and people to the Alexander Family YMCA. If your passion is sports, consider becoming a Youth Basketball Coach or Soccer Coach. Get involved in the world of sustainable fashion with Redress Raleigh. They have a variety of exciting leadership roles to choose from. Or help to raise money for at-risk youth for the Friends of Wake County Guardian ad Litem.
ESFJ: "The Consul"
You are at your best when working with others to complete a project. You are known for your warm personality and ability to create a peaceful working environment. Choose projects with a concrete goal. Projects that allow you to socialize are a must. Bring your friendly personality to the The Arc of the Triangle. Volunteer in their community garden or lend your cooking talents. All your efforts will benefit developmentally disabled children and adults. Or bring your talent for teamwork to the Frankie Lemmon School. Work with other volunteers to put together classroom furniture for special needs students. Or socialize with other volunteers as you sort jewelry at the Goodwill Community Foundation.
ISTP: "The Virtuoso"
You are a patient and quiet observer. But when there's a problem to be solved, you spring into action. Your solutions are practical, logical, and elegant. You are best suited to long-term projects that allow you to slowly assess a situation and come up with solutions. Consider tutoring young people as they transition out of foster care. With your help, the students will develop independence and confidence to succeed. Or bring your analytical side to Mothers Against Drunk Driving. Volunteer for their Court Monitor Program. You will attend and report on DWI cases to help further MADD's goal of ending drunk driving for good.
ISFP: "The Adventurer"
You are open-minded and sensitive to others. You live in the moment and enjoy working on projects on your own time schedule.  Consider flexible projects that allow you to work from home or make your own schedule. Want to give kids a positive boost from the comfort of your own home?  Pick up your cell phone for Mind Right and send text messages to kids to help them deal with the stress in their lives. Or volunteer for Beyond the Ribbon with the Pretty in Pink Foundation. Make comfort care bags from the comfort of your own home to help those with breast cancer. Or be a volunteer driver for A Helping Hand. Older adults would enjoy your company as you escort them to shopping trips and appointments.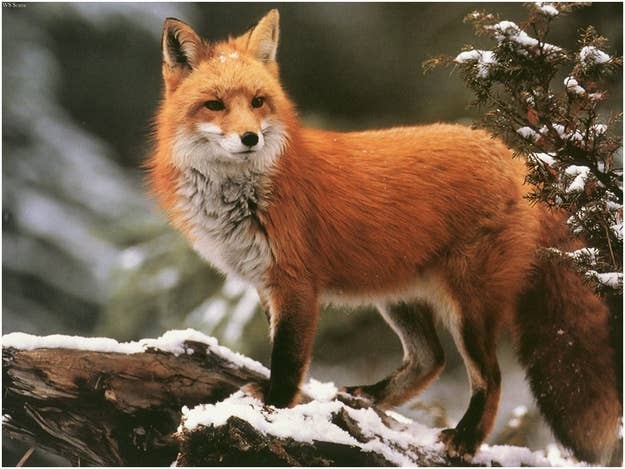 ESTP: "The Entrepreneur"
You are first and foremost an adventurer. You are also a problem solver focused on quick and effective results. You do all this while enjoying a stylish lifestyle. Search for short-term projects that feed your need to learn and enjoy the fruits of your labor. Energetic projects that allow you to move and socialize are a must. Come out for baseball season with The Miracle League of the Triangle. Have fun alongside kids of all ability levels. Or help out at the Keep Durham Beautiful Golf Tournament. Or if you feel like dressing up, volunteer for the Wheels Up Party for Children's Flight of Hope. All proceeds will help pay for transportation for children with medical needs.
ESFP: "The Entertainer"
You have a unique combination of common sense and spontaneity. You also possess that rare ability to make work feel like play. Look for projects that offer variety and opportunities to meet new people. You shine when working on a project with others. Bring your outgoing, friendly self to the Wildwoods Community Farm. Learn to build a chicken coop, get your hands dirty planting, or create wood engraved signs. Got an idea for a project? Bring it on.You are at your best when learning a new skill in the company of others. Help install smoke alarms to Sound the Alarm about fire preparedness.  Bring out your creative side by volunteering as an Art Center volunteer at The Scrap Exchange. Or brighten up a homeless child's day for The Salvation Army of Wake County. Help out with homework, share a book, or lead some fun activities. Whichever one you choose, you will bring the fun!